Google revenues drop for first time in the company's history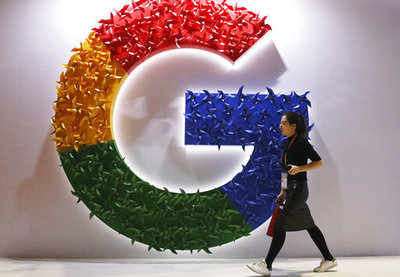 NEW DELHI: No tech company is left untouched by this ongoing pandemic situation and Google is no different. In the last quarter, the tech giant warned that it was expecting to see the impact of coronavirus in the second-quarter results and it has become a reality now. Google's parent company Alphabet saw its first revenue decline in its history. However, despite the decline in its revenue the company managed to beat Wall Street's revenue expectations.
The total revenue for the quarter was $38.3 billion, whereas the expected revenue was $37.4 billion. But with the present revenue, the company saw a decline of 2% from the second quarter of 2019. The chief financial officer of Alphabet and Google Ruth Porat said in the earnings call that a gradual improvement in advertising managed to drive the revenue.
Alphabet reported the advertising revenue of $29.9 billion for the second quarter, compared to $32.5 billion in the second quarter of 2019. The advertising revenue of YouTube rose to $3.81 billion from $3.6 billion last year. On the other hand, the Google Cloud segment also saw a rise in revenue to $3.01 billion.
The other revenues for Google include its Play Store, hardware, and non-advertising YouTube revenues which reported to be $5.12 billion.
Presently, Google is facing antitrust probes along with the other Big Tech companies like Apple, Amazon, and Facebook. During the hearing, US Representative David Cicilline (D-R.I.) asked Google CEO Sundar Pichai about allegations that Google steals content from other businesses.