Samsung is bringing 'OnePlus USP feature' to affordable Galaxy A series phones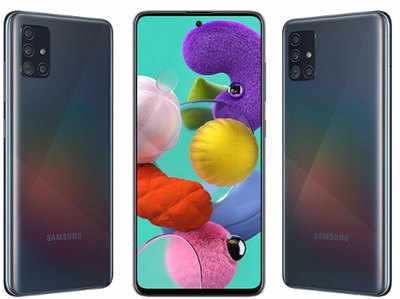 Samsung is planning to make its budget and mid-range phones more exciting by offering one of the USPs of OnePlus phones: a promise of regular Android upgrade. While Samsung has just announced that every Samsung flagship launched since 2018 will get three major Android updates the company is now extending the same to affordable Galaxy A series phones.
Samsung will reportedly start providing three Android upgrades to some Galaxy A series phones. While the company hasn't revealed the list of phones, reports suggest that phones like Galaxy A81, A90 and others will get three major Android upgrades.
Samsung has recently started to provide regular security patches and other updates for most phones and it's good to hear that the company is taking Android updates seriously. Having said that there is no word as to whether low end phones would get the same privilege or not.
As for flagship, Samsung has confirmed Galaxy S10, S10+, S10e, Note 10, Note 10+, S20, S20+, S20 Ultra, and Note 20 series will get three Android updates.
Meanwhile,Samsung has pushed the older flagship smartphones phones from 2017— Galaxy S8 and Galaxy S8+ — to quarterly software update plans. This means that users of these smartphones will no longer get monthly updates as the company will be rolling out security patches once a quarter. The device, when launched in 2017, came with Android 7.0 Nougat. It had later received Android updates till 9.0 Pie and did not get Android 10 update.
Samsung has been very aggressive in pushing the latest Android updates to their smartphones in the last 12 months or so. However, it is still a bit confusing, which Samsung smartphones will receive the latest Android updates.